Submit a Submittal
Submittals are used to gather reviews on shop drawings, samples, etc. Only a Subcontractor can submit a Submittal.
To submit a Submittal:
On the Home page, Select a Project on which to submit the Submittal.
The Project details display on the Home page.
From the Constructionmenu, select Submittal.
The Submittal Search page displays.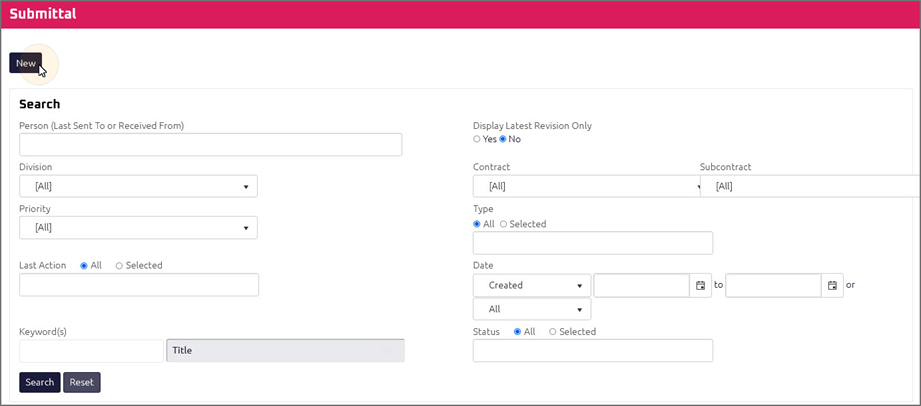 Click .
The Submittal Submit page displays.
Complete the necessary fields:
Complete any additional fields:
To action the Submittal, select one of the action buttons from the top toolbar:
Who's next?
Users selected in the
To
field to review the Submittal. For more information, see
Review a Submittal
What's next?
A confirmation page affirming all required information is completed and the document has successfully transitioned to the identified status.
Any users included in the To and Cc To fields will receive an email of this Submittal. Any e-mails required to be sent for this document (Action Item notification or E-mail Subscription e-mails) are queued.